This project was made during a semester Ceramic Minor,
It was exhibited during the Dutch Design Week in Eindhoven, in 2017
2017, traduction plus bas_

My aim, in the context of this minor, was to question the function historically attached to ceramic objects : that of containing. Old crock is a collection of ceramic structures that takes hold of traditional container shapes to abstract them from their function. The functionality of these pots, vases, plates and bowls is disputed or denied. Holes are drilled here and there, the bottom is subtracted, and most parts are not glazed and therefore porous. Each element is designed to playfully integrate a set, a composition, like a bead in a necklace. Reaching this delicate balance, it was for me to explore the possibilities, material or semantic, of a marvelous traditional material.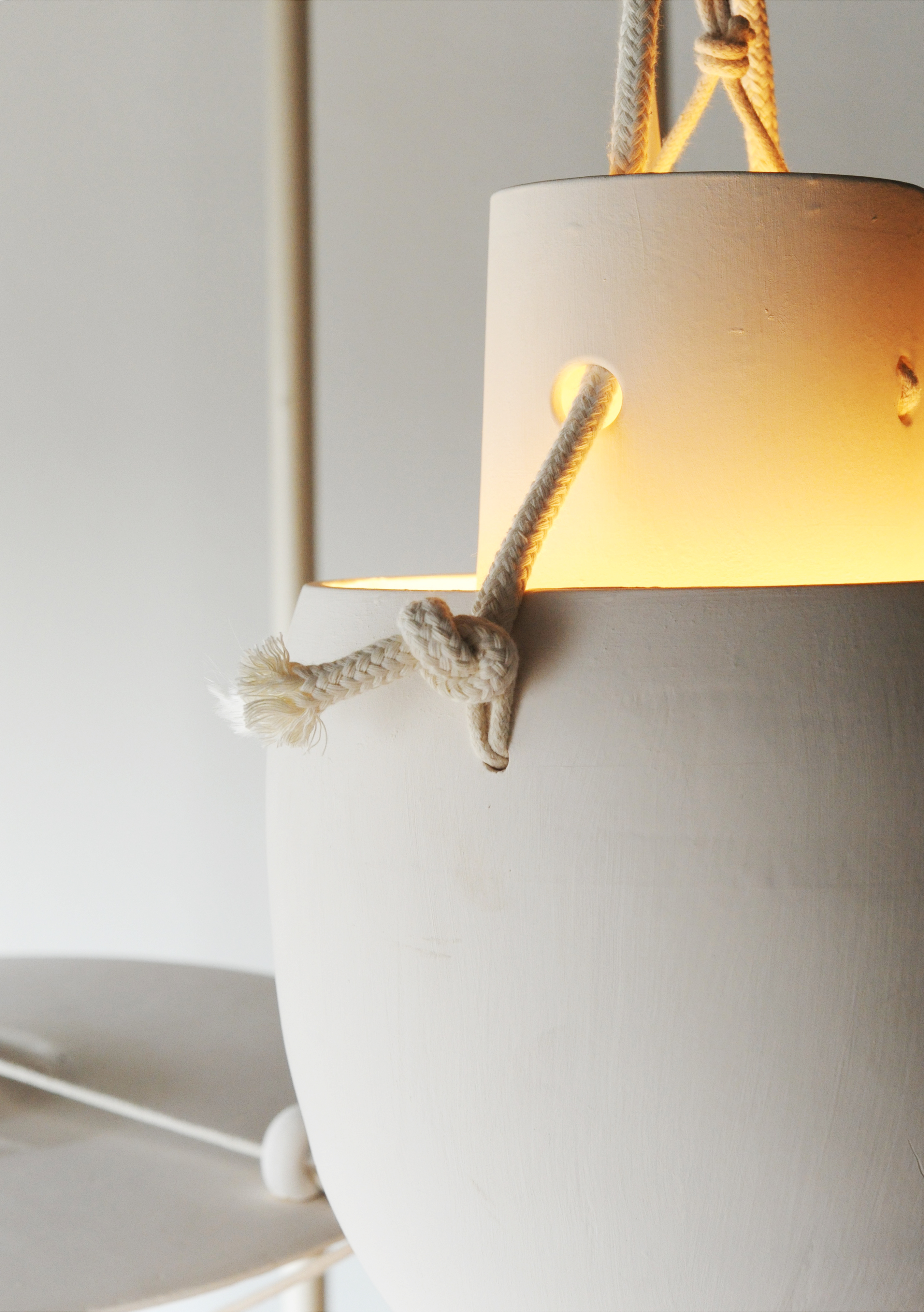 Fr/
Mon objectif, dans le contexte de ce minor, était de questionner la fonction historiquement attachée aux objets en céramique : celle de contenir. Old Crock est une collection de structures en céramique qui reprend les formes traditionnelles des récipients pour les abstraire de leur fonction. La fonctionnalité de ces pots, vases, assiettes et bols est contestée ou refusée. Des trous sont percés ici et là, le fond est découpé et la plupart des pièces ne sont pas vitrées et donc poreuses. Chaque élément est conçu pour intégrer de manière ludique un ensemble, une composition, comme une perle dans un collier. Atteignant cet équilibre fragile, il s'agissait pour moi d'explorer les possibilités, matérielles ou sémantiques, d'un merveilleux matériau traditionnel.
All rights reserved - Léa Cadiou, 2019